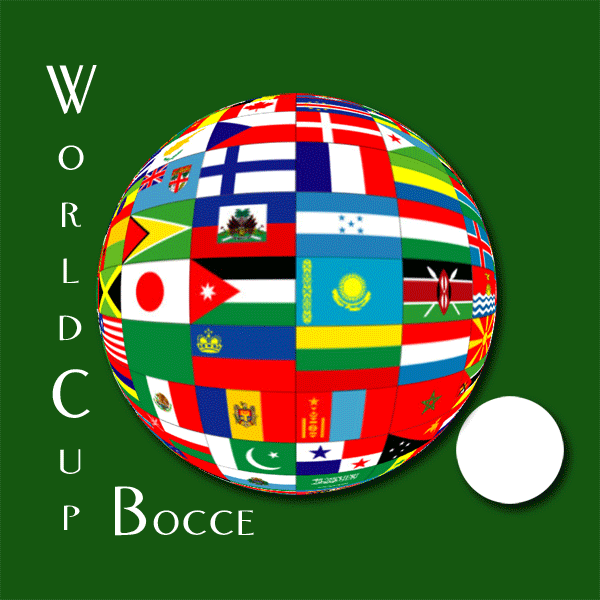 WORLD RANKING
Top 20 Players in the World
________________________________________________________________________
2019
Player's Name
1 Robert Ferraro
2 Lucio Andreozzi
3 Mike Panzarella
4 Joe Veltri
5 Mike Mayer
6 Mark Panzarella
7 Joe Cardarelli
8 Pat Petrarca
9 Jim Lowell
10 Dave Mancone
11 Frank Rizzo
12 John Mancone Jr.
13 Paul Misuraca
14 Pat Varone
15 Gaetano Barbelli
16 Johm Riccio
17 Mike Panzarella Jr.
18 Jeff Machado
19 Nick Bianco
20 Domenic Veltri

How did Dom V make the top 20?
Points
908
886
835
801
793
786
733
701
697
688
673
663
655
633
632
621
620
616
613
503
Email Robert Ferraro with the questions and comments about this website.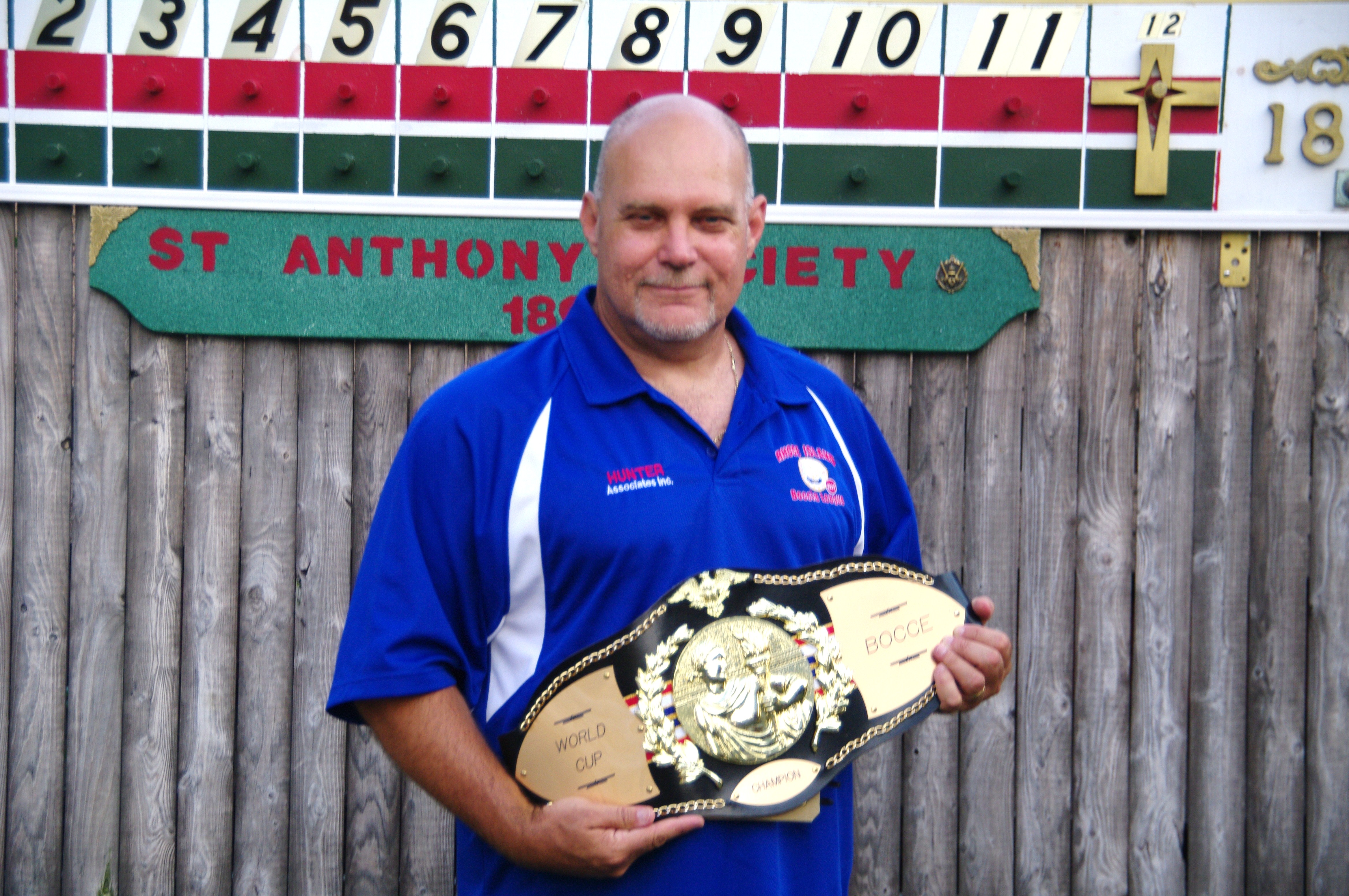 2019 World Champion Robert Ferraro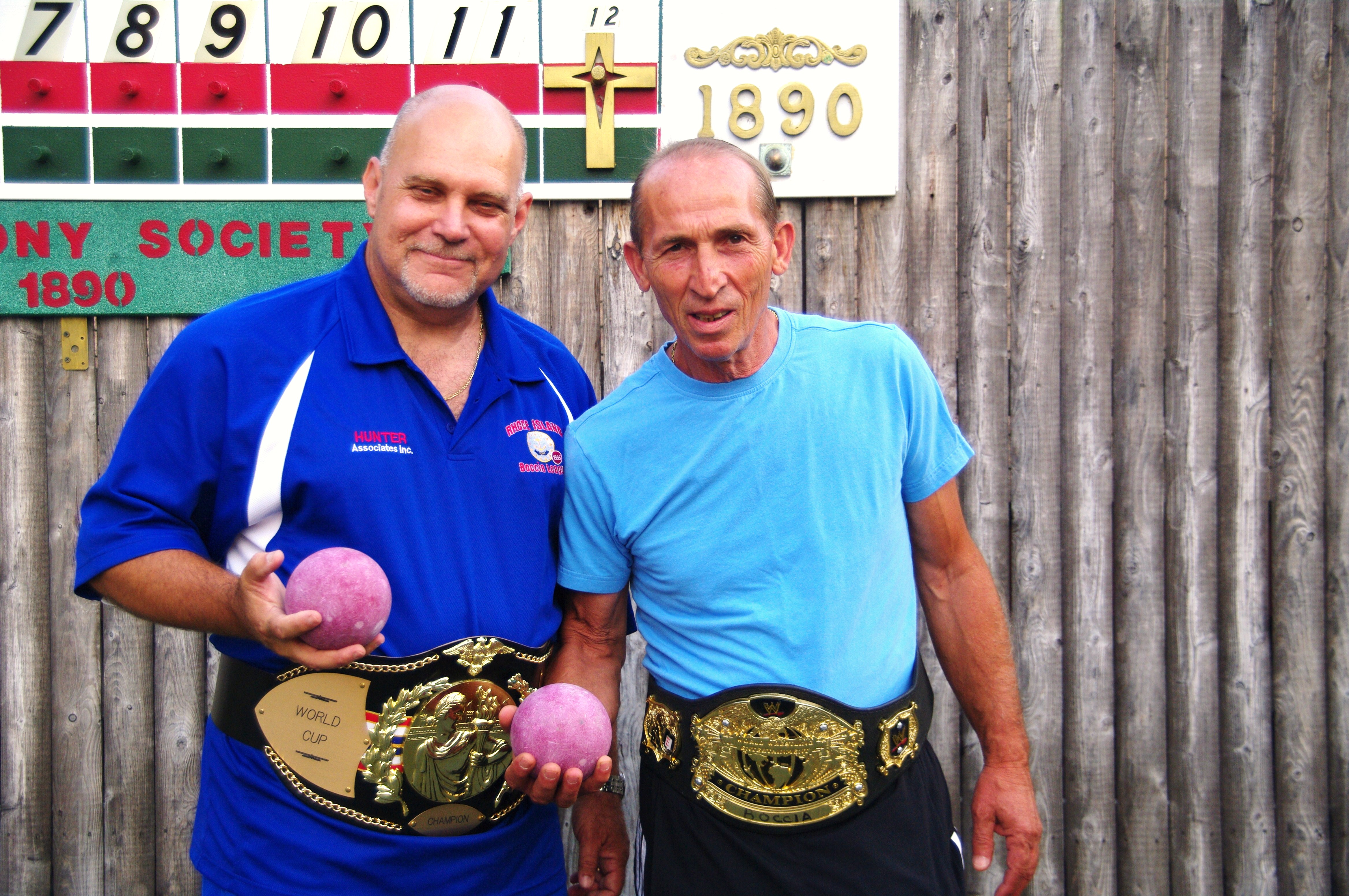 The bocce world rankings are the official system of ranking professional bocce players to determine automatic qualification and seeding for tournaments. They are maintained by the sport's governing body, the WCBIF. As of January 2019, the number one-ranked player is Robert Ferraro.
Since the world rankings began in 1976 only eight players have held the number one position: Robert Ferraro, Rocco Tella, Benny Ricco, Pat Varone, Al Russo, Italo Ditommaso, Gaetano Barbelli and Fiore Magnone – although Gaetano Gozzi would have been ranked #1 in 1982/83 if he had not had ranking points deducted for disciplinary reasons. Gozzi was also suspended from the #2 ranking for part of the 2013 year. Additionally, it has been eighteen years since any player other than Tella, Ricco, Russo or Barbelli has held the top spot.
The rankings for a given season are based on ranking points accumulated by players in the two seasons prior to the current one. For each ranking tournament, players score ranking points based on the round they reached. Seeded losers receive half the ranking points for that round. Ranking points are totalled after each World Bocce Championship to determine final rankings for the next season.
The highest-ranked players automatically qualify for the final stages of certain tournaments, whereas lower-ranked players have to play a series of qualifying rounds. In particular, the top 20 players automatically qualify for the final stages of the World Bocce Championship and the Masters. (For other tournaments, the top 20 players qualify automatically.) Therefore, as well as interest in who will be number one, towards the end of a season there is typically a lot of interest in which players are likely to maintain or acquire "top 20 status".