History of The Rhode Island Boccia League est. 1935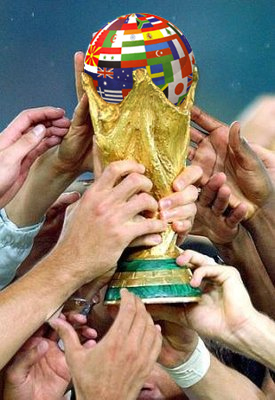 In the late 1800's and early 1900's immigrants from Italy settled in Providence, Rhode Island.
They were drawn to this country by the stories of the land of opportunity, where a person could work hard and prosper.
Rhode Island was home of the first Italian Social Club, established in 1890.

As other Italian social clubs established themselves in Rhode Island, a Bocce League was established in 1935. Today, the Rhode Island Boccia League has twenty teams and over one hundred players representing a number of Social Clubs throughout Rhode Island.

Our league starts in May and ends in September.

During the year we have a number of events; All Star Game, Playoffs, Championship Game, Bocce Tournaments and the Annual Banquet.

In our league we have very competitive teams and not so competitive teams. The talk of the town is when a weak team/new team beats the strong team. Win/Lose - bocce bonds friendship like nothing else. This game brings together members from different backgrounds. What we all have in common is the love for this game and the lifelong friendships, laughs and above, all else, a great time. Some lose sleep, other player's lose their minds and other's their hair. At the end, we all come back to do it all over again. It is just a game!

According to the Bocce Standards Association, the International Standard ball is 107mm (4.2 inches) and weighs 920 grams (2 pounds). Our league bocce balls will range between 110mm and 115mm. (1 millimeter = 0.0393700787 inches, 110mm=4.3307", 112mm=4.4094", 113mm=4.4488", 115mm=4.527".)?

In Rhode Island our bocce courts are of different lengths and widths ranging between 50–65 feet long and widths of 10-14 feet. Our courts are made of screened stone dust with wooded boards surrounding the court. The side that first attempted to place the pallino is given the opportunity to place a rectangular mat 24" x 36" along a line 5 feet from the back board. Once the mat is placed it can't be moved. All players will release their throw from the mat without extending onto the court.

President of the Rhode Island Boccia League is Robert Ferraro, a World Cup bocce champion, holds a 5th degree level bocce status and is considered a bocce master. Ferraro has formed the World Cup Bocce Federation to evolve the game to a level that heightens players ability's and expose the game to a new generation of players. Ferraro was recently honored by the WCB as the player of the decade. In year's 2000-2009 he has won more world titles than anyone. His competiveness is recognized throughout the bocce world as his leadership and dedication embellishes him as the perfect player. Now Ferraro talks of improving the national organization, and will be hosting the World Cup Bocce championship in the United States and working on getting bocce into the Olympics.

_________________________________________________________

Saint Anthony Society - est. 1890

Santa Maria di Prata Society

Fontegreca Society

Rosario Society.

East Natick Veterans Assn.

_________________________________________________________

Email Robert Ferraro with the questions and comments about this website.